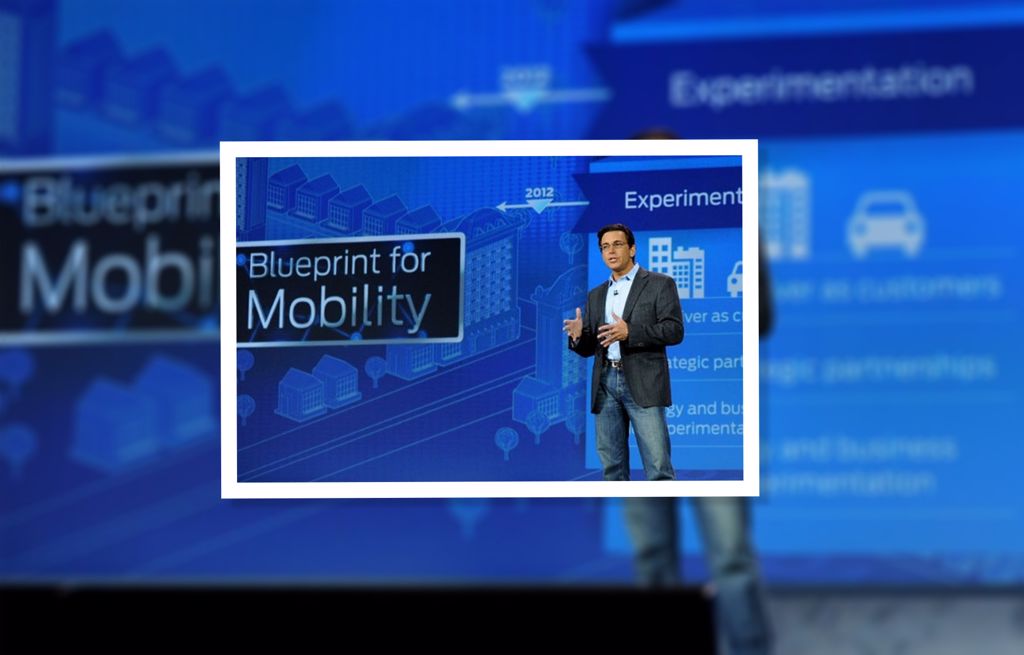 Ford at CES Announces Smart Mobility Plan and 25 Global Experiments Designed to Change the Way the World Moves
Ford announces Ford Smart Mobility plan to use innovation to take company to next level in connectivity, mobility, autonomous vehicles, the customer experience and big data.

25 global mobility experiments launched this year to test new ideas and address growing or increasing transportation challenges; insights gained will shape Ford's future investments.

During a keynote address at the 2015 International CES in Las Vegas, Ford President and CEO Mark Fields announces the experiments include seven projects for Europe.

London-based programs include "City Driving On-Demand," "Data Driven Insurance," "Dynamic Social Shuttle," and "Painless Parking." Germany-based "Ford Carsharing" program has expanded to more than 50 German cities.


COLOGNE, Germany, Jan. 7, 2015
Ford at the 2015 Consumer Electronics Show highlighted how it is using innovation not only to create advanced new vehicles but also to help change the way the world moves by solving today's growing global transportation challenges.

The company announced its Ford Smart Mobility plan to foster innovation to take it to the next level in connectivity, mobility, autonomous vehicles, the customer experience and big data. Ford also announced 25 mobility experiments around the world this year to test transportation ideas to create better customer experiences, more flexible user-ship models and social collaboration that can reward customers.

"Even as we showcase connected cars and share our plans for autonomous vehicles, we are here at CES with a higher purpose," said Ford President and CEO Mark Fields, delivering a keynote address at the global consumer electronics and consumer technology trade show in Las Vegas. "We are driving innovation in every part of our business to be both a product and mobility company – and, ultimately, to change the way the world moves just as our founder Henry Ford did 111 years ago."
News
Welcome to Bright Ford
Whether you're at Bright Ford to buy something special, or just to browse, we want to offer you a very personal level of service that leaves you with a great impression and gives you an experience that shows we genuinely care about your needs.
Bright Ford is part of the Bright Motor Group, one of Ireland's most trusted vehicle retailers and our Ford dealerships are located in Airside (Swords), Phibsborough, Rialto in Dublin & Bray in Wicklow.
New and used Ford cars and vans
Discover the wide selection of new Ford cars at Bright Ford. We supply the full range including the Ford Fiesta, Focus, Puma, Mondeo, Kuga, Mustang Mach-e and more!
You can also explore the full range of Ford commercial vehicles in all of our locations. From the iconic Ford Transit van range to the Ranger pick-up truck, you'll find a Ford commercial vehicle to suit every job.
Selling quality new and used vehicles is what we pride ourselves on. We guarantee that every vehicle is prepared to the very highest standard at our own Service and Preparation Centres. You can browse our stock of "Bright As New", approved used Ford cars and vans online - get in touch today to arrange a test drive or to learn more about any of our vehicles.
Ford Service
We provide a full Ford Aftersales facility. Whatever your requirements, our team of qualified Ford technicians are here to help keep your vehicle in peak condition, with the use of sophisticated on-board diagnostic software to ensure that your vehicle is properly cared for. We have invested heavily in workshop training, both in-house and externally, to make sure that our technicians are kept up-to-date with all the latest advances in vehicle technology.