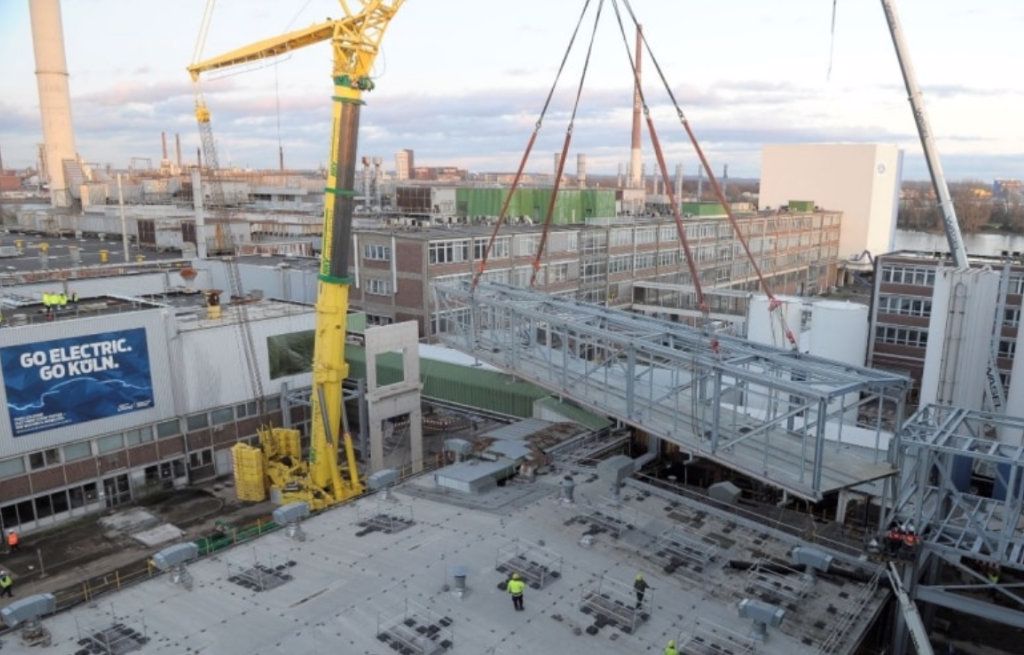 FORD TAKES NEXT STEPS TO TRANSFORM EUROPEAN BUSINESS
Ford News
Ford Europe is preparing its organization and product line-up to compete and win in a highly competitive region that is facing significant economic and geo-political headwinds
The company is taking action to restructure its business in Europe, creating a leaner, more competitive cost structure, including the elimination of 3,800 jobs over the next three years
Plans will enable a future for Ford in Europe defined by a new line-up of iconic vehicles inspired by Ford's American heritage and differentiated through software and services
Strategy to offer an all-electric fleet in Europe by 2035 is unchanged. Production of Ford's first European-built electric passenger vehicle is set to start later this year
COLOGNE, Germany, Feb. 14, 2023 – Ford in Europe today announced it is taking the next steps in the transformation of its business, responding to rapidly changing market conditions and a growing field of electric vehicle competitors entering the market.
The company today outlined actions that will revitalize its business in Europe and will enable Ford to profitably compete with a new line-up of iconic passenger vehicles, while also extending Ford Pro's position as the best-selling brand in the commercial vehicle sector.
"We are completely reinventing the Ford brand in Europe. Unapologetically American, outstanding design and connected services that will differentiate Ford and delight our customers in Europe", said Martin Sander, General Manager of Ford Model e in Europe. "We are ready to compete and win in Europe. Our first European-built electric passenger vehicle is being introduced this spring and will surely turn heads."
The actions announced today align Ford's product development organization and administrative functions in Europe, with a smaller, more focused, and increasingly electric product portfolio. The plans include the elimination of approximately 3,800 jobs, creating a leaner, more competitive cost structure for Ford in Europe. Ford will now engage in consultation with its social partners across Europe with the intent to achieve the reductions through voluntary separation programs.
"Paving the way to a sustainably profitable future for Ford in Europe requires broad-based actions and changes in the way we develop, build, and sell Ford vehicles. This will impact the organizational structure, talent, and skills we will need in the future," said Martin Sander, General Manager of Ford Model e in Europe.
By 2025, Ford plans to resize its European engineering footprint, resulting in 2,800 fewer jobs. These changes are driven by the transition to fully electric powertrains and reduced vehicle complexity. Ford will maintain an engineering organization of approximately 3,400 roles in Europe, focused on vehicle design and development, as well as the creation of connected services.
Additionally, a leaner cost structure will be created for Ford's administrative, marketing, sales and distribution functions in Europe, which includes the elimination of approximately 1,000 positions.
"These are difficult decisions, not taken lightly. We recognize the uncertainty it creates for our team, and I assure them we will be offering them our full support in the months ahead. We will engage in consultations with our social partners so we can move forward together on building a thriving future for our business in Europe," Sander said.
Meeting customer expectations in a connected world
Ford's transformation is designed to continue to deliver on our customers' expectations of outstanding vehicle design and quality and increasingly serve customers with connected vehicle technology and services.
Ford is the number one commercial vehicle brand in Europe, leading the industry for the past eight years. To meet the evolving needs of commercial customers around the globe, Ford has established a global commercial vehicle Centre of Excellence in Dunton, UK, focused on helping businesses accelerate productivity and sustainability with a range of world-class all- electric vehicles supported by Ford Pro's ecosystem of software and services.
Ford in Europe will also continue to invest in the design and development of electric passenger vehicles, meeting consumer demand while at the same time targeting carbon neutrality across its European facilities, logistics and key suppliers by 2035.
"We are committed to our customers in Europe. Ford is focused on delivering an exceptional customer ownership experience, with outstanding digital services and connectivity, ensuring their daily mobility needs are exceeded," said Sander.
Summary of affected jobs across Europe1:
| | Product Development | Administrative Functions | Total |
| --- | --- | --- | --- |
| Germany | 1700 | 600 | 2300 |
| UK | 1000 | 300 | 1300 |
| Rest of Europe | 100 | 100 | 200 |
| Total | 2800 | 1000 | 3800 |
1 Subject to consultation
Background
Globally Ford is investing over $50 billion in EVs through 2026, this includes various European manufacturing announcements made in 2022:
In December 2022, we announced a further £125 million investment into the Halewood Plant, UK, taking total investment to almost £380 million. Find out more.
In July 2022, Ford Otosan took over ownership of Ford's manufacturing operations in Craiova, Romania, boosting electric and commercial vehicle capacity. Find out more.
In June 2022, we announced that our plant in Valencia, Spain, is best positioned to produce passenger vehicles based on a next-generation electric vehicle architecture. Find out more.
In April 2022, Ford Otosan, Ford's JV in Türkiye started production of the new E-Transit and production of the all-new Transit and Tourneo Custom including all-electric versions will start this year.
In March 2022, we announced a $2 billion investment into the Cologne site, where the first EVs will roll off the production line later this year. Find out more.
News
Welcome to Bright Ford
Whether you're at Bright Ford to buy something special, or just to browse, we want to offer you a very personal level of service that leaves you with a great impression and gives you an experience that shows we genuinely care about your needs.
Bright Ford is part of the Bright Motor Group, one of Ireland's most trusted vehicle retailers and our Ford dealerships are located in Airside (Swords), Phibsborough, Rialto in Dublin & Bray in Wicklow.
New and used Ford cars and vans
Discover the wide selection of new Ford cars at Bright Ford. We supply the full range including the Ford Fiesta, Focus, Puma, Mondeo, Kuga, Mustang Mach-e and more!
You can also explore the full range of Ford commercial vehicles in all of our locations. From the iconic Ford Transit van range to the Ranger pick-up truck, you'll find a Ford commercial vehicle to suit every job.
Selling quality new and used vehicles is what we pride ourselves on. We guarantee that every vehicle is prepared to the very highest standard at our own Service and Preparation Centres. You can browse our stock of "Bright As New", approved used Ford cars and vans online - get in touch today to arrange a test drive or to learn more about any of our vehicles.
Ford Service
We provide a full Ford Aftersales facility. Whatever your requirements, our team of qualified Ford technicians are here to help keep your vehicle in peak condition, with the use of sophisticated on-board diagnostic software to ensure that your vehicle is properly cared for. We have invested heavily in workshop training, both in-house and externally, to make sure that our technicians are kept up-to-date with all the latest advances in vehicle technology.