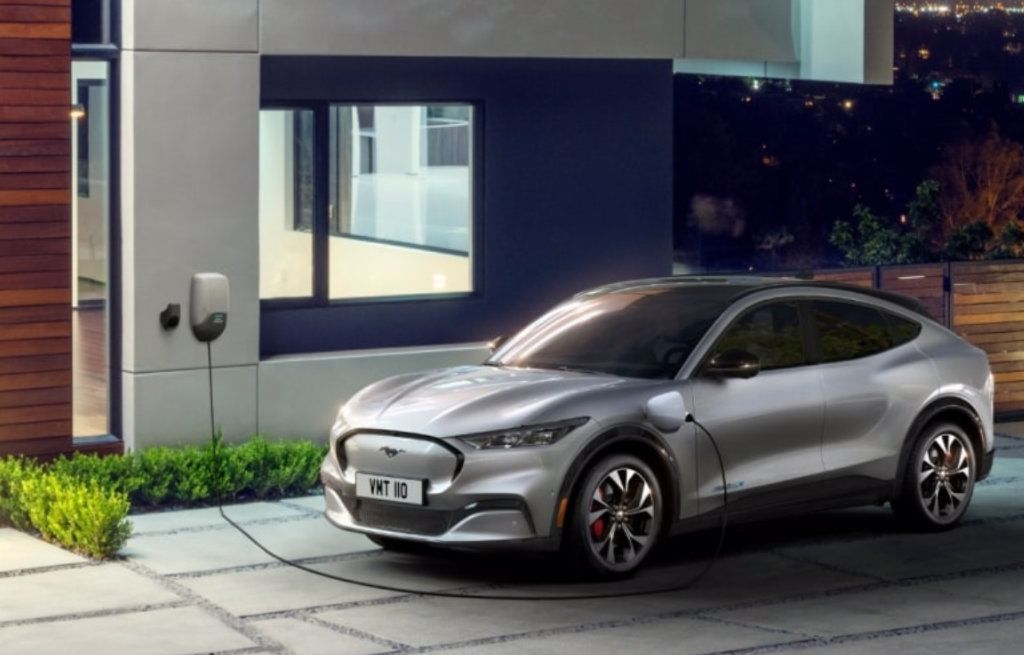 LFP BATTERIES TO EXPAND POWERTRAIN CHOICE FOR MUSTANG MACH-E AS FORD INCREASES BATTERY PRODUCTION CAPACITY
Ford News
Ford is adding LFP batteries to its EV line-up this year starting with Mustang Mach‑E
LFP batteries are exceptionally durable, using fewer high-demand, high-cost materials and offering enhanced fast charging capability
Ford also is investing $3.5 billion to build an LFP battery plant in Michigan, U.S., part of the company's $50 billion+ global push to lead the EV revolution
COLOGNE, Germany, Feb. 16, 2023 – Ford will this year introduce lithium iron phosphate (LFP) batteries to the Mustang Mach-E line-up 1 in Europe, as part of the company's commitment to making EVs more affordable and accessible to customers.
Ford has also announced it is investing $3.5 billion to build the first automaker-backed LFP battery plant in the U.S. – called BlueOval Battery Park Michigan – which will open in 2026.
Diversifying and localising Ford's battery supply chain in the regions where it builds EVs will improve availability and affordability for customers while strengthening consumer demand. Ford is working to deliver an annual run rate of 600,000 electric vehicles globally by the end of this year and 2 million globally by the end of 2026 as part of its Ford+ plan.
As the company rapidly scales EV production, introducing LFP batteries allows Ford to produce more electric vehicles and offer more choices to new EV customers and helps support the company's goal of an 8 percent EBIT margin for Model e by 2026.
"We are committed to leading the electric vehicle revolution, and that means investing in the technology and jobs that will keep us on the cutting edge of this global transformation in our industry," said Bill Ford, Ford executive chair.
LFP battery chemistry to benefit Ford customers
Offering LFP as a second battery chemistry – in addition to nickel cobalt manganese (NCM) – allows Ford customers to choose an electric vehicle with unique battery performance characteristics most aligned with their needs.
LFP batteries are very durable and tolerate more frequent and faster charging while using fewer high-demand, high-cost materials. This lower-cost battery, at scale, will help Ford contain or even further reduce EV prices for customers. These LFP batteries will power a variety of affordable, next-generation Ford EV passenger vehicles and trucks under development.
"Ford's electric vehicle line-up has generated huge demand. We're delivering on our commitments as we scale LFP and NCM batteries and thousands, and soon millions, of customers will begin to reap the benefits of Ford EVs with cutting-edge, durable battery technologies that are growing more affordable over time," said Jim Farley, Ford president and CEO.
Even before the new battery plant opens in Marshall, Michigan, U.S., Ford will introduce LFP batteries on Mustang Mach-E this year and F-150 Lightning in 2024 in key global markets, with a goal of reducing wait times for customers.
LFP battery technology also helps reduce reliance on critical minerals such as nickel and cobalt, and is in line with Ford's work to create an EV supply chain that upholds its commitments to sustainability and human rights.
Ford has committed to invest over $50 billion in electric vehicles globally through 2026 and is also already committed to achieving carbon neutrality globally across its vehicles, operations and supply chain by 2050. The company is targeting zero emissions for all vehicle sales in Europe and carbon neutrality across its European footprint of facilities, logistics and suppliers by 2035.
1 In accordance with the Worldwide Harmonized Light Vehicles Test Procedure (WLTP). A range of up to 600 km (intended target value according to WLTP) can be achieved with a fully charged battery - depending on the existing series and battery configuration. The actual range may vary due to various factors (e.g. weather conditions, driving style, route profile, vehicle condition, age and condition of the lithium-ion battery).
News
Welcome to Bright Ford
Whether you're at Bright Ford to buy something special, or just to browse, we want to offer you a very personal level of service that leaves you with a great impression and gives you an experience that shows we genuinely care about your needs.
Bright Ford is part of the Bright Motor Group, one of Ireland's most trusted vehicle retailers and our Ford dealerships are located in Airside (Swords), Phibsborough, Rialto in Dublin & Bray in Wicklow.
New and used Ford cars and vans
Discover the wide selection of new Ford cars at Bright Ford. We supply the full range including the Ford Fiesta, Focus, Puma, Mondeo, Kuga, Mustang Mach-e and more!
You can also explore the full range of Ford commercial vehicles in all of our locations. From the iconic Ford Transit van range to the Ranger pick-up truck, you'll find a Ford commercial vehicle to suit every job.
Selling quality new and used vehicles is what we pride ourselves on. We guarantee that every vehicle is prepared to the very highest standard at our own Service and Preparation Centres. You can browse our stock of "Bright As New", approved used Ford cars and vans online - get in touch today to arrange a test drive or to learn more about any of our vehicles.
Ford Service
We provide a full Ford Aftersales facility. Whatever your requirements, our team of qualified Ford technicians are here to help keep your vehicle in peak condition, with the use of sophisticated on-board diagnostic software to ensure that your vehicle is properly cared for. We have invested heavily in workshop training, both in-house and externally, to make sure that our technicians are kept up-to-date with all the latest advances in vehicle technology.