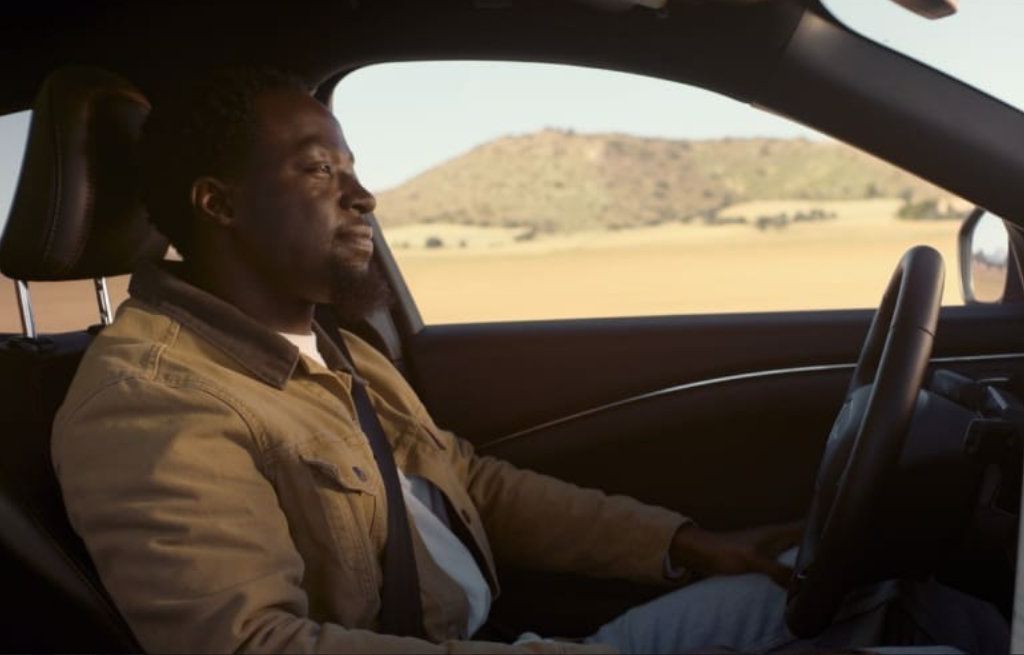 FORD BRINGS HANDS-FREE DRIVING TECHNOLOGY TO MOTORWAYS IN GREAT BRITAIN
Ford News
Ford becomes the first automaker to introduce "hands-off, eyes-on" advanced driver assistance technology approved for pre-mapped motorways in Great Britain
Drivers of 2023 Ford Mustang Mach-E vehicles can activate subscription for top-rated system that has already enabled 64 million hands-free miles (102 million km) driven in the US and Canada
Safety of driver, passengers and other road users was central to development and approval; BlueCruise monitors traffic, speed signs and driver attentiveness for ultimate confidence
COLOGNE, Germany, April 13, 2023 – Ford today delivered a watershed moment with the introduction of a Level 2 hands-free advanced driver assistance system 1, 2 with regulatory approval for use on the motorway network in Great Britain – the first system of its kind approved in Europe.
Drivers of 193,000 BlueCruise-equipped Ford and Lincoln vehicles have already driven more than 64 million hands-free miles (102 million kilometres) in Canada and the US, where BlueCruise was also recently named the Consumer Reports Top Rated Active Driving Assistance System.
Now, a green light for Ford BlueCruise 2, 3 technology from the UK's Department for Transport means drivers of enabled Mustang Mach-E models can use "hands-off, eyes-on" driving technology on 2,300 miles (3,700 km) of pre-mapped motorways in England, Scotland and Wales, 4 designated as Blue Zones.
BlueCruise takes the comfort and convenience benefits of advanced driver assistance to the next level. The system monitors road markings, speed signs and evolving traffic conditions to control steering, acceleration, braking and lane positioning, as well as to maintain safe and consistent distances to vehicles ahead – right down to a complete halt in traffic jams.
In addition, sophisticated infrared camera technology continually checks driver attentiveness for safety and confidence.
"It's not every day that you can say you've placed one foot in the future, but Ford BlueCruise becoming the first hands-free driving system of its kind to receive approval for use in a European country is a significant step forward for our industry," said Martin Sander, general manager, Ford Model e, Europe. "Modern highways can be demanding even for the most confident drivers, and intimidating for many. BlueCruise can do some of the 'heavy lifting', to make highway driving less of a chore, and give drivers that little extra confidence and convenience."
Owners of Ford Mustang Mach-E model year 2023 vehicles 5 in Great Britain are the first to be able to activate BlueCruise via subscription. 6 The first 90 days are included with the vehicle purchase and, thereafter, a £17.99 monthly subscription provides the flexibility to cover extended road trips and holidays, and enable the advanced driver assistance system around anticipated vehicle use.
"Today marks a significant moment for our industry as Ford BlueCruise becomes the first hands-free driving system of its kind to receive approval for use in Great Britain," said Lisa Brankin, managing director, Ford UK & Ireland. "We have always strived to make technology accessible for our customers, and BlueCruise is this next step on this journey, making motorway driving a more comfortable experience."
Fine-tuned to deliver an intuitive and confidence-inspiring experience during more than 700,000 miles (1.1 million km) of Ford advanced driver assistance system testing globally, BlueCruise is a milestone in Ford's journey to establishing leadership positions in mobility solutions.
"It is great news that Ford has chosen us for the European launch of its BlueCruise technology, and I am delighted that this country is once more at the forefront of innovation," said Jesse Norman, UK Transport Minister. "The latest advanced driver assistance systems make driving smoother and easier, but they can also help make roads safer by reducing scope for driver error."
Ford expects BlueCruise to be activated in further European countries as and when regulatory conditions permit, and will roll out the system to further Ford vehicles in the coming years.
Hands-off, eyes-on driving
BlueCruise builds on the capabilities of Ford's Intelligent Adaptive Cruise Control (IACC), 2 which can automatically keep pace with traffic within legal speed limits, right down to a complete halt. Hands-free mode allows drivers on approved Blue Zone sections of motorway to drive with their hands off the steering wheel if they continue to pay attention to the road ahead – granting an additional level of comfort during long drives.
Before transitioning to hands-free driving, BlueCruise-equipped vehicles confirm that lane markings are visible, that the driver has their eyes on the road and that other conditions are appropriate. The system uses animated cluster transitions featuring text and blue lighting cues to communicate that the feature is in hands-free mode, effective even for those with colour blindness.
Operating up to a maximum speed of 80 mph (130 km/h), BlueCruise uses a combination of radars and cameras to detect and track the position and speed of other vehicles on the road. A forward-facing camera detects lane markings and speed signs and, crucially, the system also uses an infrared driver-facing camera located below the instrument cluster to check the driver's eye gaze and head pose – even when they are wearing sunglasses – and ensure their attention remains focused on the road.
If the system detects driver inattention, warning messages are first displayed in the instrument cluster, followed by audible alerts, brake activations, and finally slowing of the vehicle while maintaining steering control. Similar actions are performed if the driver fails to place their hands back on the steering wheel when prompted when leaving a Blue Zone.
Ford is also working with regulatory authorities and exploring opportunities to deliver BlueCruise via a future Ford Power-Up software update to Mustang Mach-E models equipped with the optional Tech Pack or Tech Pack + and built prior to 2023.
The Mother of All Road Trips
Ford engineers undertook 100,000 miles (160,000 km) of testing on European roads to validate latest-generation advanced driver assistance systems including BlueCruise and its supporting features, in addition to over 600,000 miles (965,000 km) covered in the US and Canada before the system was introduced to those markets last year. Validation drives in Great Britain helped prove out the ability to handle circumstances drivers encounter every day, such as worn-out lane markings, poor weather and roadworks.
"There's a good reason why Ford BlueCruise is the first hands-free driving system of its kind to be cleared for use in a European country: We've proven that it can support the driver while still requiring that they keep their eyes on the road for their safety and that of their passengers while the system is active. That means BlueCruise can help make other road users' journeys more comfortable too," said Torsten Wey, chief engineer, Advanced Driver Assistance Systems, Ford Europe.
BlueCruise is the latest addition to the Mustang Mach-E's suite of technologies that also includes Pre‑Collision Assist, 2 Active Park Assist 2.0 2 and Ford's SYNC 4A connectivity system 7 supported by a 15.5-inch touchscreen.
In addition, Ford Power-Up software updates can use the connectivity provided by FordPass Connect 8 to continuously improve the vehicle and add new features without leaving home.
Offering up to 372 miles (600 km) pure-electric driving range 9 between charges and supported by Ford's BlueOval Charge Network – Europe's largest, with more than 450,000 chargers and growing – the Mustang Mach-E is among nine all-electric vehicles Ford plans to offer in Europe by 2024. Ford plans to achieve zero emissions for all vehicle sales and carbon neutrality across its European footprint of facilities, logistics and suppliers by 2035.
For more information, visit link.
News
Welcome to Bright Ford
Whether you're at Bright Ford to buy something special, or just to browse, we want to offer you a very personal level of service that leaves you with a great impression and gives you an experience that shows we genuinely care about your needs.
Bright Ford is part of the Bright Motor Group, one of Ireland's most trusted vehicle retailers and our Ford dealerships are located in Airside (Swords), Phibsborough, Rialto in Dublin & Bray in Wicklow.
New and used Ford cars and vans
Discover the wide selection of new Ford cars at Bright Ford. We supply the full range including the Ford Fiesta, Focus, Puma, Mondeo, Kuga, Mustang Mach-e and more!
You can also explore the full range of Ford commercial vehicles in all of our locations. From the iconic Ford Transit van range to the Ranger pick-up truck, you'll find a Ford commercial vehicle to suit every job.
Selling quality new and used vehicles is what we pride ourselves on. We guarantee that every vehicle is prepared to the very highest standard at our own Service and Preparation Centres. You can browse our stock of "Bright As New", approved used Ford cars and vans online - get in touch today to arrange a test drive or to learn more about any of our vehicles.
Ford Service
We provide a full Ford Aftersales facility. Whatever your requirements, our team of qualified Ford technicians are here to help keep your vehicle in peak condition, with the use of sophisticated on-board diagnostic software to ensure that your vehicle is properly cared for. We have invested heavily in workshop training, both in-house and externally, to make sure that our technicians are kept up-to-date with all the latest advances in vehicle technology.